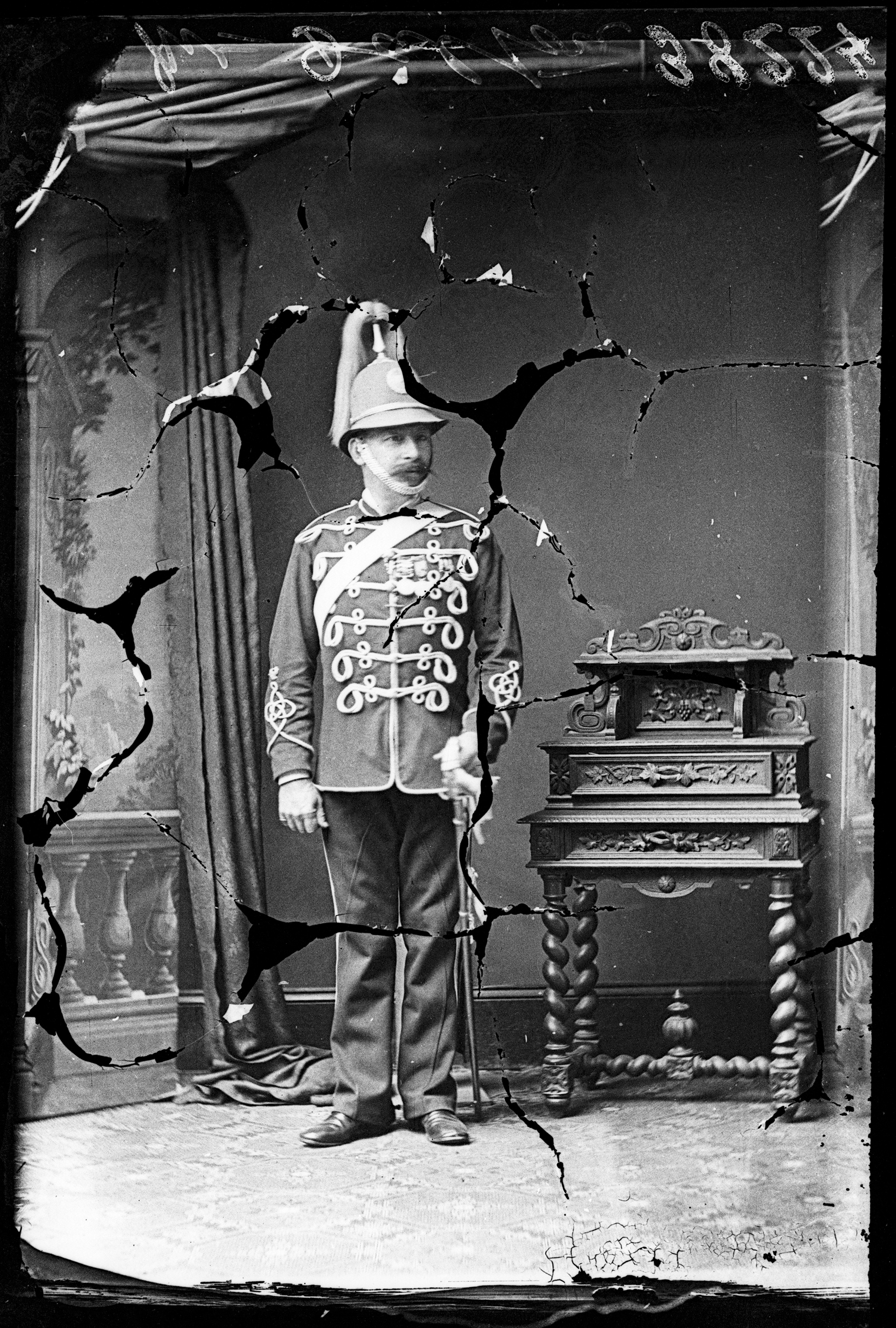 Senior Sergeant Charles DALTON. N.S.W. Police Force. c1876.
Photograph by John Freeman. Ozbadge thanks Alan Davies of the State Library of New South Wales © Ozbadge
WARNING and NEWS UPDATE:
Because of a few, is this a sad and dangerous time for bona fide, Australian Police Historians and Historical Collectors!
* Apparently, there are now, fake/"prototype", CURRENT STYLE, WA Police "Detective", NT Police "Detective" and NSWPF "Highway Patrol", ID badges.
* Black or "subdued" CURRENT style Police badges are not known to be issued.
* Be aware of obviously illegal, Queen's Crown, COMPOL and Christmas Island junk status, fakes; the "emu" and "roo" are bald (have no feathering), fake COMPOL KC badges with "flat" (not bulging) crowns , obsolete "National Crime Authority" badges and NTP "Penny" aka "Two Bob" badges".
* Be aware of some new, "crappy looking" ACT, Norfolk Island, APS, COMPOL and Customs "Border Protection" bullion badges, not only do they look amateurish, some of these badges never even existed. Same with some patches.
.
STAMP OUT UNAUTHORISED FAKES!
The unauthorised manufacturing of any type of insignia using the word: "POLICE", (no matter how old it looks) is illegal.
Selling these unauthorised, junk status, "fakes" as genuine, can be considered "FRAUD".
If you copy any images from this web site and make "fake" badges, I WILL know. For any "fraudsters" out there who don't understand what a Copyright © image is, look it up.
_____________________________________________________________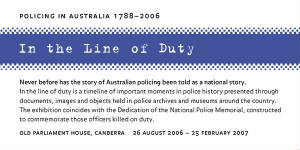 IN THE LINE OF DUTY EXHIBITION:
Old Parliament House, Canberra.
Ozbadge is proud to have been one of the contributing museums to this wonderful exhibition.
_________________________________________________________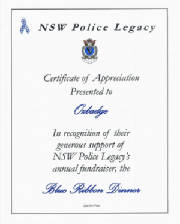 OZBADGE IS A PROUD CONTRIBUTOR:
Ozbadge is a proud contributor to NSW Police Force Legacy, Victoria Police "Blue Ribbon", Queensland "Community Supporting Police" and WA Police Legacy.
____________________________________________________________________