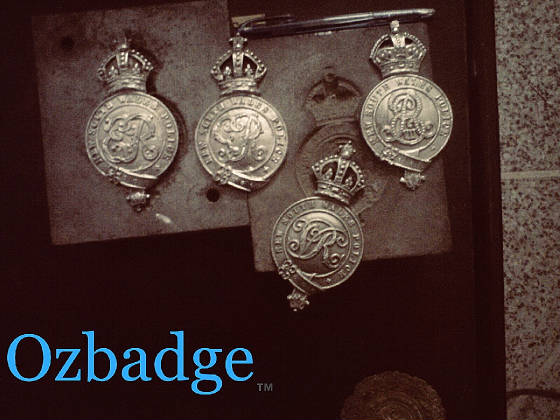 Welcome to the Ozbadge©
Design Studio.
Ozbadge© has been proud to design, manufacuture and supply unique insignia to Police Departments and Museums for over 10 years.
Ozbadge "We make history." tm
Commissioner Scipione and Awarded Officers.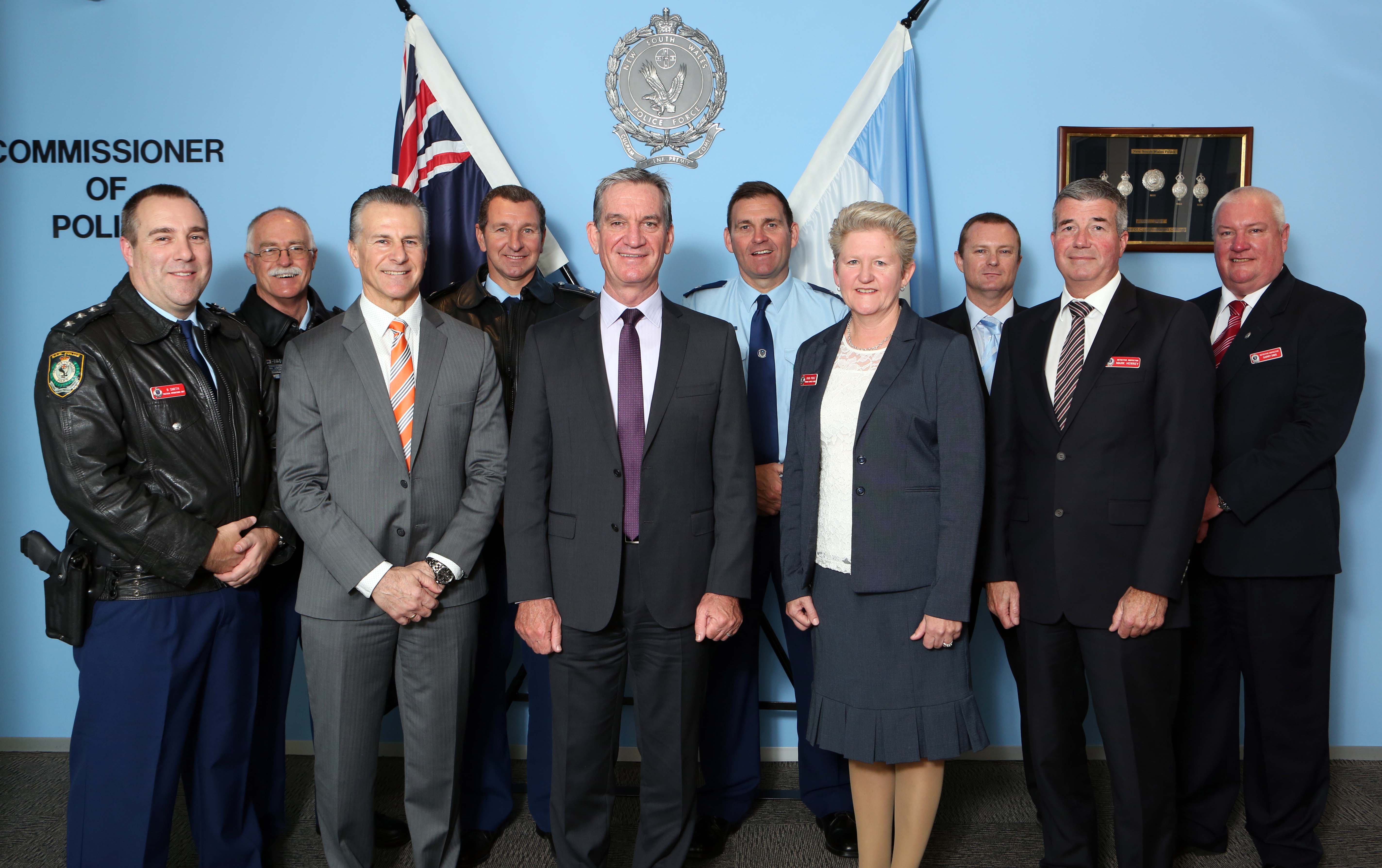 Commissioner Moroney's Retirement Frame.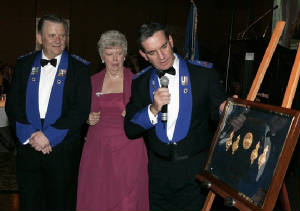 Ozbadge was honoured, to be asked to produce this frame, to order, for the retirement of
Commissioner K.E. Moroney AO APM
__________
(18ct Gold Plated, Sterling Silver, replica Helmet plates. c 1862 - 1936)
______________________________________________________
NSW "Water Police" Presentation Frame.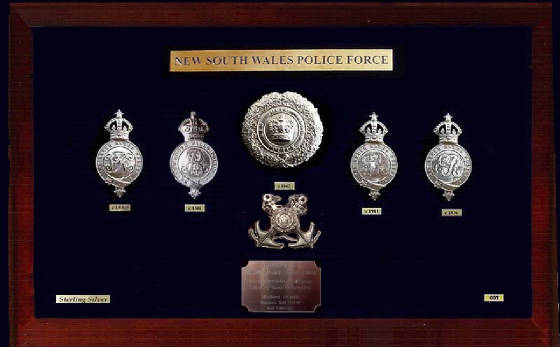 Ozbadge was proud to produce and donate this frame to the N.S.W. Police Force Marine LAC in Balmain, Sydney; in appreciation of their long and historical service to N.S.W. The frame is made of solid, Sterling Silver replica helmet plates, from c 1862 - 1936, with a "pewter", cross anchors device and presentation plaque. The frame was personally dedicated by Mr. Mike Neville, while touring the complex, in 2009.
________________________________________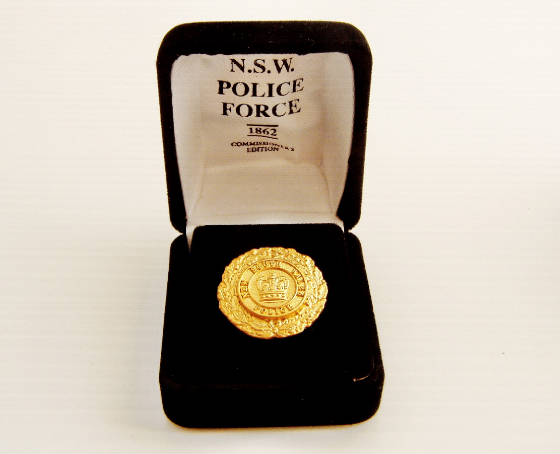 NSW Police Commissioner Ken Moroney AO APM retirement lapel badge, designed by Ozbadge, using the "1862" badge. If you received one from the Commissioner, consider yourself honoured. Only a small number were made and are serial numbered and marked "Ozbadge" on the back with a "C" prefix.
________________________________________
Please direct any historical, design or departmental enquires directly to:
________________________________________